Education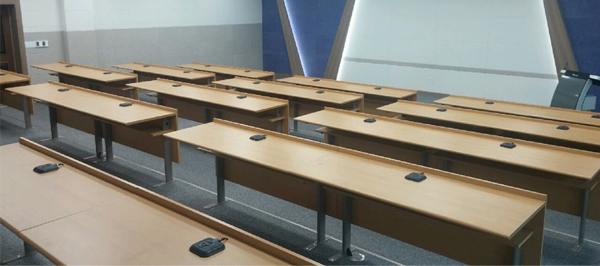 Relacart wireless audio systems are suitable for installation in large classrooms and multi-function classrooms that allows for convenient discussion between teachers and students in these open spaces. We recommend boundary microphones for classroom audio systems because of their compact structure and excellent sound pickup ability.
There is an aviation school in Malaysia that needed to install a teaching audio system in the construction classroom. It had to be simple and easy to operate while picking up quality sound with its microphones to accommodate dozens of people in the classroom and each student can speak in class. We decided to use a boundary microphone for this classroom which better fits the situation.
The installed classroom looks nice and clean thanks to its compact structure and delicate appearance. The solid and durable alloy material enclosure and anti-slip rubber at the bottom can effectively reduce the influence of vibration. The boundary microphone also has good RF shielding effect, and will not be affected by interference caused by wireless communication devices such as mobile phones in the classroom.