Education
There was an aviation school in Malaysia that required a classroom with a teaching audio system. It had to be simple and easy to operate, while picking up good sound from the microphones for clarity, and it need to accommodate dozens of people in the classroom, and each student would need to be able to speak in class.
We adopted boundary microphones for this classroom which better fit the situation.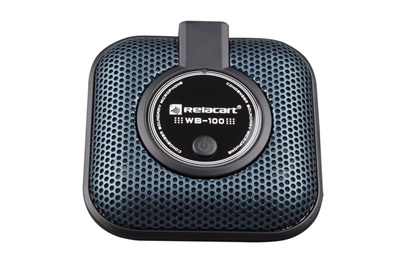 Boundary microphones have doubled sound pressure (6dB) and increased 6dB R/N ratio to noise compared to standard microphones. This classroom adopted 30 Relacart WB-100 Relacart wired boundary microphones so that students can speak at the same time without interference, and the installation is simple and ready to use.
WB-100 is a wide frequency response and condenser cardioid boundary microphone, designed horizontal placement. The completed classroom looks nice and clean thanks to its compact structure and delicate appearance. The solid and durable alloy material enclosure and anti-slip rubber at the bottom can effectively reduce the influence of vibration. The boundary microphone also has a good RF shielding effect, and it will not be affected by wireless communication devices such as mobile phones in the classroom.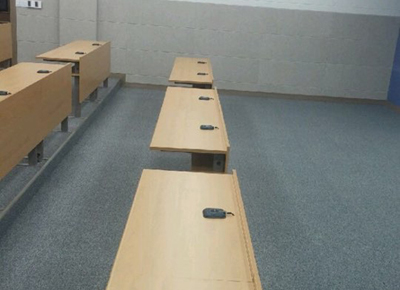 WB-100 boundary microphones are great at picking up voices, and built with appropriate echo cancellation, are the best solution for conference discussion and recording. WB-100 boundary microphones can be used with Relacart DAM-800 8-channel automatic intelligent mixers and ASM-822 intelligent mixers for places with multiple sets of audio equipment and intelligent management systems such as government departments, business centers, educational institutes, hotels and etc.